About Us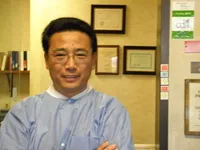 Dr. Su graduated from China Medical University in 1987. He used to worked as an oral surgeon in the Department of Oral Surgery, China Medical University.
He received further training in the Department of Oral Surgery in Medical School of Nagoya University in Japan, and got his PH.D. degree in 1997.
Dr. Su and his caring and friendly team are dedicating to their patients for quality dentistry and happy smile.
Dr Su offer free consultation for implant and Braces. The digital x-ray system provide fast convenient imagination and help us get accurate diagnosis and treatment plan. The digital panoramic and single tooth x-ray check up are free for your implant consultation.
Please feel free to call us for your general dental care and extensive dental concern.